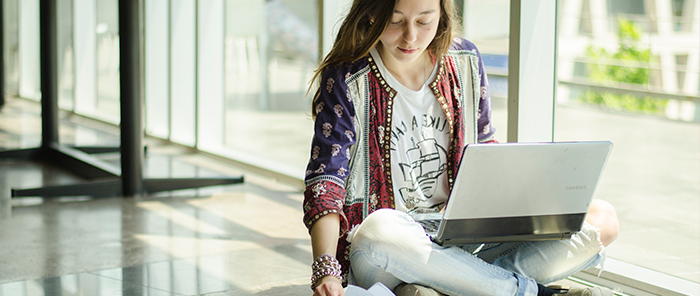 Graduate Profile
The Universidad de Chile trains Information and Management professionals who stand out due to their solid capacity to design, implement and monitor information and management systems that facilitate the successful implementation of organizational plans and strategies. Our graduates work to harmonize the human, technological, and informational resources that lie at the heart of every organization, helping it to more fully achieve its objectives.
Our graduates are autonomous, independent professionals and leaders, who hold themselves and others to the highest ethical standards. They improve the efficiency and efficacy of any organization for which they work. We aspire to create Information and Management professionals whose guiding principle will always be the desire to contribute to the wellbeing of the community where they operate.
Training professionals of this calibre calls for the creation of capacity building spaces, where students can develop their ability to design new solutions for real-world informational and management challenges, taking a managerial perspective and working in a committed manner in an exacting, rigorous, team-focused environment.
Career Prospects
This degree opens up a wide range of career prospects. Graduates may go on to become Information System Managers, developing systems and working with cutting-edge technologies. Information and management engineers are often also employed to protect company systems - through designing data security measures - or to act as a nexus between information technology and other areas of activity. Their knowledge of business issues is a clear advantage in intuiting the needs of the business community, while their superior capacity in computing and IT allows them to communicate successfully with the average business specialist.
In the field of Management Control, a graduate with this profile can aspire to become a Controller evaluating the management practices of companies, or other entities, at a range of levels. He or she is also ably equipped to work in the field of company finance, providing advice for decision-making and consulting on management system implementation and performance monitoring.